Warship Solitaire lacks frills & looks but offers thoughtful strategizing (via @148apps)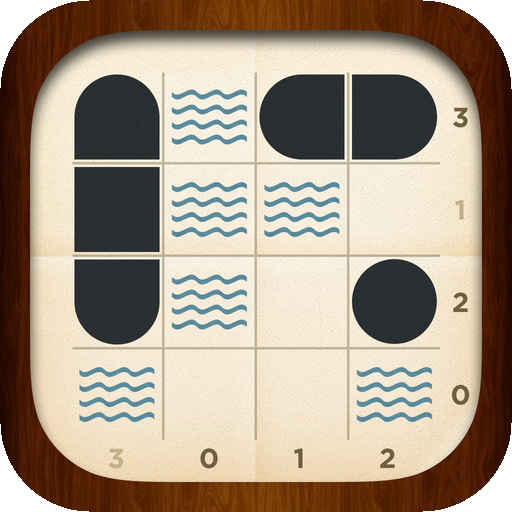 Warship Solitaire lacks frills & looks but offers thoughtful strategizing (via @148apps)
Results:
Price: 1.99
Version: 1.0.3
Release Date: 2015-01-16T00:38:14Z
Content Advisory Rating: 4+
Screenshots
Description:
Warship Solitaire is a fun logic puzzle game that's similar to Sudoku and Picross. Your objective is to locate the hidden enemy ships on the map, using the given hints and the number indicators within the map. Test your mind in over 125 challenging levels. "What could be more perfect than two classic games combined into one?" (5/5) - iOS Etc "For fans of challenging games, this app is a must have." (4.5/5) - FanAppic "A thrillingly engaging and challenging little puzzler." (9/10) - iPhoneGlance "Solid puzzling take on classic strategy" - Kaiju Pop • Challenge yourself in easy Seaman puzzle rank through to the absurdly difficulty Admiral puzzle rank • Over 125 solvable puzzles using pure logic and deduction. No guessing! • Autosave to continue each puzzle right where you left off • Game Center achievements • Optimized for iOS 11 and latest iPhone 7, iPhone 7 Plus • Universal app (iPhone, iPad & iPod touch) Available exclusively, only on the App Store. __________________ FREQUENTLY ASKED QUESTION ** I've completed Seaman difficulty but Lieutenant difficulty is not unlocking. Is this a bug? No it is not a bug. The next difficulty will only be unlocked once all of the puzzles within the current difficulty is completed. Level(s) marked in white, indicate that they are incomplete. Meanwhile, level(s) marked in orange numbers indicate levels that they have been completed. ** The square is not turning into a ship. Is this a bug? No it is not a bug. Grey block(s) will only turn into ship once all of it's surrounding blocks are marked as water. As seen in tutorial and game screenshot. The game is designed this way to help you validate your answers. This is not a bug!
Release Notes:
This app has been updated by Apple to display the Apple Watch app icon. • General optimization • Optimized for iOS 11 • Minor bug fixes Note: Additional support for iPhone X and other newer devices will be added soon. This is a quick release to get the game up and running again! Thank you for your patience. If you like the game, please write or update your review on App Store! It will help more players discover the game.