ReconInForce Review - "a perfectly decent package" (via @iFanzine)
ReconInForce Review - "a perfectly decent package" (via @iFanzine)
Results: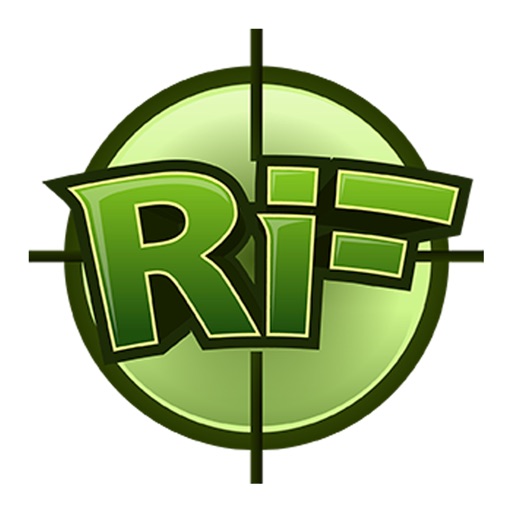 Price: 0.0
Version: 2.0.5
Release Date: 2015-06-03T07:00:00Z
Content Advisory Rating: 9+
Screenshots
Description:
"Soundly strategic gameplay!" -iFanzine "ReconInForce is one of the best TBS I ever played...on any platform" -Dan Huffman "So many synergies and combos I am surprised a small indie company was able to pull off such a stimulative game" -Lost in Tactics ReconInForce is a turn based strategy game using deception, ambush, and tactics. Dominate the field with an armada of troops and unlimited strategic options. Sneak through cities and forests or deploy smoke to hide until it is time to strike. Spy on the enemy with scouts to prevent surprises. Leverage the strengths of your commanders and soldiers to attack and destroy the enemy's base! ReconInForce Features: -Test your strategies in single player with three difficulty levels -Challenge your friends in online or local multiplayer -Master eight unique commanders, each with a special gameplay style and tailored for specific strategies and terrain -Command over 30 unique units with characteristic personalities that add depth to gameplay -Conquer more than 20 battlefields that offer a variety of strategic options for defeating your opponent -Jump into action as the commander of the 17th Guards! Follow on Twitter @ReconInForce or check out the Facebook page Recon in Force
Release Notes:
Twelve new fan-created maps: River Contact, Red Riding Hood, Plotted, and Over N' Under, Forest Ambush, Smokescreen, Roundabout, Many Forts, Lake View, Islands, Defense, and Centered. Thanks to all the support of fans for creating these maps and happy gaming!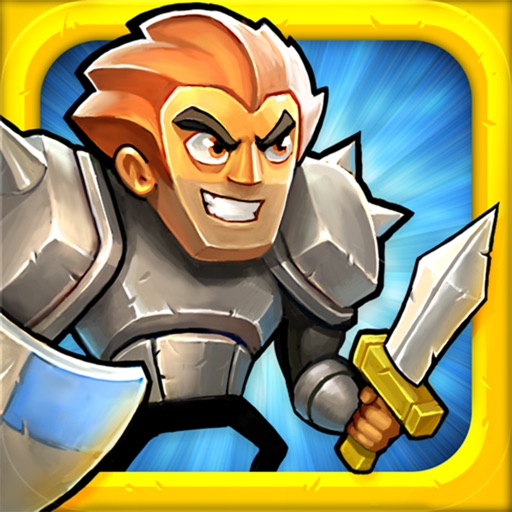 Price: 0.0
Version: 1.4.7
Release Date: 2012-01-11T00:47:14Z
Content Advisory Rating: 9+
Screenshots
Description:
- Mobile Game of the Year winner (2013 D.I.C.E. Awards), featured in App Store's Best of 2012, nominated for Best Handheld/Mobile Game (2013 Game Developer's Choice Awards) and past features in App Store's What's Hot and Staff Favorite! - "Bite size strategy you can't put down" - Touch Arcade, 4.5 Stars - "It's a ridiculous amount of fun" - 148Apps, 5 Stars; Editor's Choice - "What's important is that you download this ridiculously free app for your iOS device immediately" - Penny Arcade - "The game looks great, and the diverse amount of units allow for some really creative play." - Nine Over Ten, 5 Stars Test your skills in this lighthearted battle between friends -- from the makers of Age of Empires and Halo Wars! Heroic teams have gathered to engage in friendly contests on the Academy playfields. Will your team emerge triumphant? Enter a world of swords and magic, and challenge friends old and new to a contest of tactics and skill. From the human Council to the mysterious Dark Elves, every team needs a fearless captain to lead them to victory. Only those that leverage their team's strengths and capitalize on their opponent's weaknesses will protect their crystal and win the day. The Academy extends a warm welcome to all – whether they're already heroes, or simply heroes in training! Features: • Highly accessible turn-based gameplay • Easy to learn – jump right in and play! • Play with friends or random opponents • Colorful light-hearted graphics and sound • Random playfields keeps battles fresh! • Get started with the free Council team • Expand your roster with additional teams! • Customize your team • Challenge your Facebook friends! • Invite your Twitter followers to play! • Chat with your opponents in-game • Push notifications alert you to your turns Follow us on Twitter @HeroAcademy, and visit our Facebook page at HeroAcademyApp! **Note: Hero Academy is compatible with iPhone 3GS or newer models only.
Release Notes:
Fixed a launch crash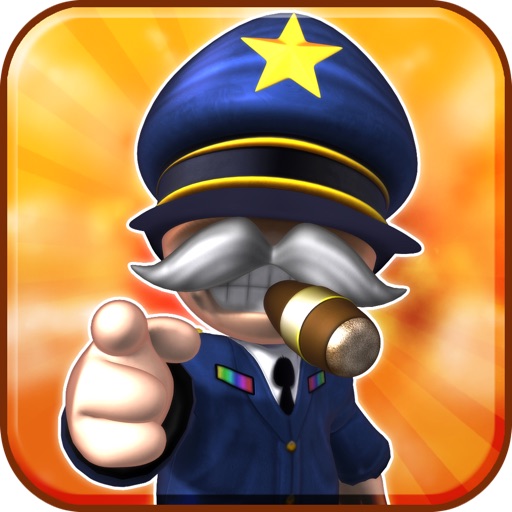 Price: 2.99
Version: 1.4.1
Release Date: 2012-07-18T07:00:00Z
Content Advisory Rating: 12+
Screenshots
Description:
▶ GAME OF THE YEAR, WINNER !! (Mobile category, Game Dynamo 2012) ▶ STRATEGY GAME OF THE YEAR, WINNER !! (Mobile category, IGN 2012) ▶ BAFTA NOMINATED Taking military "advice" from the ridiculous generalissimo, can you battle your way through this truly massive, content-packed military campaign? Plan your missions, deploy your "forces", try not to fall off the sofa laughing! ▶ "Everything about this game is awesome" - Pad Gadget ▶ "This is an impressive package for strategy fans" - 148 Apps ▶ "Replay value is outstanding" - App Smile You've plenty of units to play with, covering land, sea and airborne combat. Be warned though, these funny cartoon troops are not exactly "the right stuff". Playing as "Jenkins", the hard done to lieutenant, you will need to complete the Generalissimo's wide variety of mission orders - collect resources, assassinate enemy generals, invade territory, evacuate your forces, do a bit of enemy base ownage, etc. ▶ "It's simply an amazing turn-based strategy game" - Touch Arcade ▶ "It's the real deal" - Slide To Play ▶ "This is a wonderful game, accessible yet challenging" - Gamezebo 40+ hours of campaign mode not enough? There is also unlimited skirmish play vs the AI for quick fixes, on a wide variety of custom maps. And there's still more - Multiplayer. You can Pass & Play on a single device, or join our thriving online community, playing head to head at a pace that suits you. Online play is cross-platform, so you can play and/or transfer your account to other supported platforms. ▶ "This game plays beautifully and looks fantastic" - App Advice ▶ "Not downloading it is damn near criminal" - MoDojo ▶ "Just buy it, plain and simple" - IGN Main Features: ▶ 50 Mission single player campaign ▶ Online asynchronous multiplayer ▶ Pass n Play & Skirmish vs AI ▶ GameCenter achievements ▶ Stunning visuals (full retina 3D) ▶ Simple, intuitive control method ▶ Tons of humor ▶ No birds were harmed (or made angry) during development! Find us on Facebook: http://www.facebook.com/GreatBigWarGame "Bag 'em & Tag 'em"
Release Notes:
* Fix for the flag drawing that broke with the last update. Sorry about that hiccup.
Price: 0.99
Version: 1.1.19
Release Date: 2013-07-04T03:56:19Z
Content Advisory Rating: 12+
Screenshots
Description:
Rush your tanks into epic World War 2 armor battles raging across Second World War Europe and North Africa in this exciting new turn-based strategy game! ----------------- FEATURES ----------------- • Revolutionary Approach. Our new AI-assisted "Resolver" Technology banishes the archaic mechanisms that plague other casual TBS tank games. • Fog of War. Realistic firing arcs, accurate LOS, and razor sharp reaction fire make this a devlishly challenging take on WW2 tank battles. • Online multiplayer. You have 48 hours to make your move with push notifications when its your next turn. • Permanent tank destruction. Each tank on the field is valuable and when destroyed it's lost forever; but don't worry you'll get reinforcements when you need them. • Game Center. More than 6 leader boards to compete on and over 15 achievements to attain. • More than 10 tanks to recruit. Utilize Panzers, Stuarts, Crusaders, Stugs, Hellcats, Tigers and more; each tank has a unique combat profile and beautiful collecting card quality artwork. • Team Battles. Stand up against your enemies solo or invite a friend to fight with you side-by-side. ---------- NOTES ---------- • Requires an internet connection and Game Center account. • Compatible with devices running iOS 5.0 and higher. ---------- REVIEWS ---------- "5 out of 5 stars" -- iosboardgames.com "...an excellent tabletop-miniature style experience..." -- iFanzine.com ---------- FOLLOW US ---------- • Twitter.com/OffworldGames • Facebook.com/OffworldGames Music Composed by: Mike Weiser, www.mikeweisermusic.com (ASCAP) Mattias Holmgren, www.morningdewmedia.com
Release Notes:
- Fixed startup crash.