Use these apps to keep your little monsters safe on Halloween (via @MacWorld)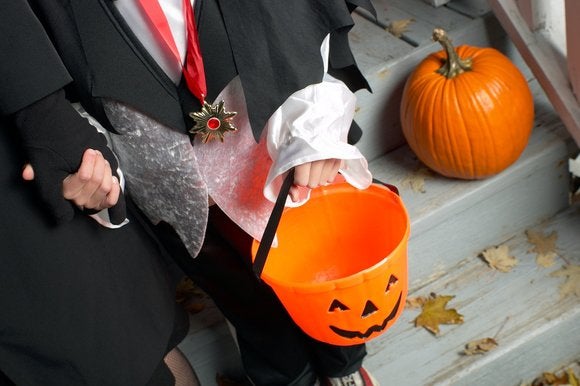 Use these apps to keep your little monsters safe on Halloween (via @MacWorld)
Results:
Price: 0.0
Version: 20.4.0
Release Date: 2010-08-10T07:00:00Z
Content Advisory Rating: 4+
Screenshots
Description:
Protect and connect the people who matter most with comprehensive safety features for life at home, on the web, and on the go — all in one place for added value and convenience. Enjoy modern, advanced tools that go beyond a basic GPS phone tracker. Bring your family closer with comprehensive safety features designed for busy, modern life — all in one place for added value and convenience. Go beyond basic GPS phone tracking with smart tools and anytime, anywhere emergency support. Life360 membership offers a wide range of all-new services. Highlights include: - SOS to send a silent alert with your location to family members, emergency contacts, and responders. - 24/7 Emergency dispatch that's always on call for your entire family. Even if you can't call for help, we will. - Family Safety Assist for comprehensive real-time specialist support anytime, anywhere, and in any situation. - Identity Theft Protection to safeguard each family member's sensitive digital information and white glove restoration service, including up to $1M in coverage. Explore Life360 for free Download Life360 and get started with advanced Location Sharing, 2 days of Location History, and 2 Place Alerts to see family members come and go from your top places like home, school, and work. Protect your drivers and passengers and respond to a car crash faster with automatic Crash Detection, and stay safe on the go with automated SOS. Upgrade to membership for premium features and tools, backed by 24/7 specialist support and emergency dispatch. Find the plan that fits your family's unique needs and try free for 7 days. Life360 Platinum Be prepared for anything, anywhere with all the features of Life360 Gold, plus: - Family Safety Assist: Disaster Response, Medical Assistance including a nurse helpline during the pandemic, and Travel Support with a team of trained, live agents - 24/7 Roadside Assistance, including 50 miles of free towing - $500 in Stolen Phone Coverage - ID Theft Protection & restoration with up to $1M in coverage per person - Credit Monitoring Life360 Gold Protect your family on the go with all the features of Life360 Silver, plus: - A full 30 days of Location History - Unlimited Place Alerts - Individual Driver Reports to see how (and what) your drivers are doing behind the wheel - Crash Detection with emergency dispatch and live agent support - 24/7 Roadside Assistance - $250 in Stolen Phone Coverage - SOS to send a silent help alert, plus 24/7 emergency dispatch to your location - ID Theft Protection & restoration with up to $25k in coverage per person Life360 Silver Make daily coordination a breeze with features like: - 5 Place Alerts to stay in step - 7 days of Location History - $100 in Stolen Phone Coverage - Crime Reports to see and avoid dangerous situations - Family Driving Summary https://www.life360.com/privacy_policy/ https://www.life360.com/terms_of_use/ Disclaimer: Continued usage of location services while the app is in the background can excessively drain battery. But not to worry, we've spent 10 years developing our location technology and our algorithms always keep battery usage to a minimum, even while you drive!
Release Notes:
Introducing the first-ever family safety membership plans from the world's leading safety service. Protect your family with driving safety features, credit monitoring, advanced Location Sharing, 24/7 Emergency Dispatch & more
Price: 0.0
Version: 3.33.0
Release Date: 2009-10-12T21:48:50Z
Content Advisory Rating: 4+
Screenshots
Description:
Glympse is a fast, free and simple way to share your real-time location using GPS tracking on your mobile device, with any of your family, friends or co-workers! This is location sharing on your terms, you decide who sees your location and when! Send a Glympse to let friends and family know you are on your way. Request a Glympse from a colleague who is always running late. Set up a Glympse group for your family reunion. Those you share with can view your Glympse from any web-enabled device, no sign-up or app required! Download Glympse today to start sharing! App Features: + Easy: no sign-up required + Safe: your Glympse automatically expires after sharing has ended + Secure: Share your location on your terms - you are in control + Live: share location in real time with dynamic map + View: Friends or family members within a Private Group or share to a Public Group + Open: share with anyone – no app required to view + Passive: runs in the background + Global: works anywhere you have GPS and a data connection Use Glympse to: + Coordinate a social night out with friends + Let your friends or family know you made it home safe after a night out + Let your spouse know your ETA when you'll be home from work + Let your family know you are safe while running or cycling + Find friends at a concert or festival + Provide a courtesy notice with ETA to a client when stuck in traffic + Share a charity run route with followers on Facebook or Twitter + Direct emergency or roadside personnel to you quickly + Request a Glympse from a colleague who is always running late. + Send a Glympse to let friends and family know you are on your way. + Show the kids how close you are to picking them up from practice. + Have your kids send you a Glympse so you know where they are and when they arrive at their destination, either a new driver or if their walking home from school ~~~ AWARDS & PRESS ~~~ + 2014 Webby Award Winner + "[Glympse] is one of those apps that's ingenious in its simplicity, insanely handy to have around, and just a little bit fun to boot." – CNET Reviews + "Glympse: The Coolest Thing Your Smartphone Can Do" – Fast Company + Named one of "15 Best Mobile Apps of 2011" – Mashable • Glympse supports iPhone, iPad, iPod touch, and now Apple Watch and iMessage. Please note that an iPhone or iPad with cellular data are best suited for sending Glympses as they have GPS for pinpoint location and can share your location while you are on the move. • We LOVE TO HEAR FROM CUSTOMERS. If you have an issue or suggestion, please send us a note using the "Send us Feedback" feature in the app under Settings.
Release Notes:
Big update with a power savings feature, security enhancement, and more! -Enable Low Power Mode in settings to save battery life when your Glympse isn't being actively viewed. -For enhanced security, select Delete After Sharing Ends to delete the history of a sent Glympse. -My current location - Sending a request to someone will allow you to quickly add your current location with a single tap. -Navigation provider preference - Select your preferred routing app in the settings allows you to pass the address of your intended destination to your favorite navigation app. -Now including Dark Mode!
Price: 0.0
Version: 2.0
Release Date: 2010-09-15T21:05:30Z
Content Advisory Rating: 4+
Screenshots
Description:
FlashLight: Flashlight is one of those applications that lets you have a better control over the hardware, specifically the flashlight, to use it for various purposes like torch, disco light etc. It can also be used for playing audio songs and recording videos and clicking pictures with the flashlight on. Features: Torch Light: The application lets you use the flashlight like a torch without having to switch on the camera. Fluttering Disco Light: Use the flashlight like a disco light to lighten up the party with all your favorite songs playing. You can adjust the fluttering by scrolling the Knob according to the mood. Camera: Click pictures using the camera mode with the flashlight on which are saved in the camera album of the iPhone. Video: You can use this application record video with the fluttering flashlight like you are recording a party in a disco. Music Player: Now play songs of your liking and party with the disco flashlight. Select a number of songs to play one after the other. Forward or rewind the songs. Playlist: The application lets user create his own playlist to play songs consequently. Visualizer: A visualizer in the background gives user the effect of song levels varying at each bit rate. Bitrate Of Song: User can change the speed of song. Continued use of the flash may dramatically decrease battery life.
Release Notes:
Feature added : Playlist, Visualizer and Visualizer