Your love of puzzles will be set aflame with Zirkel (via @appadvice)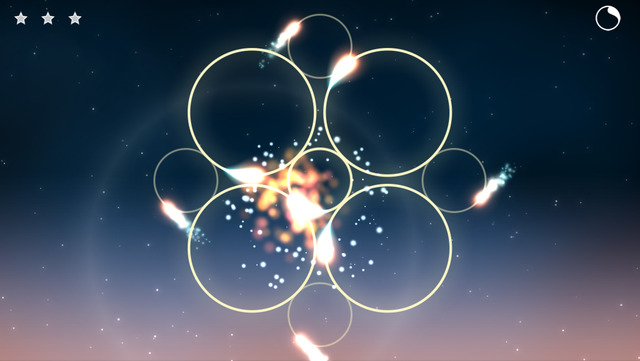 Your love of puzzles will be set aflame with Zirkel (via @appadvice)
Results:
Price: 0.0
Version: 1.2.0
Release Date: 2015-07-30T22:22:07Z
Content Advisory Rating: 12+
Screenshots
Description:
"A stunning visual treat" - AppAdvice (4.5/5 stars) "One of the best physics puzzlers ever." - Nontrivial Games "There are some levels that will basically snap your brain in half" - TouchArcade (4.5/5 stars) "I've yet to come across a puzzle-game like Manowar" - appgefahren.de "Manowar is really outstanding" - GottaSolveIt "Incredibly satisfying" - Softonic (4/5 stars) "Will keep you coming back for hours" - AppsMeNow "A must try!" - PuzzleGameApp (4.5/5 stars) --- Journey over 60 individually crafted levels that each pose a unique challenge to be unraveled - universal app for iPad and iPhone - unlock the speed run mode - unlock the bonus stage - join the select few who have ever attempted the final level --- manowargame.com twitter.com/manowargame --- - tilt the ship and tap to fire cannons, empty the ship to solve the puzzle - designed to simultaneously challenge your logic, lateral thinking and timing skills --- TIPS Balls move in unison, often forcing an undesired outcome. It may be useful to think about how to separate them. Some levels require manipulating the balls in unconventional way. Keep experimenting and think outside the box. If there is one difficult ball always left at the end it may help to devise the criteria for clearing this one and working back from there. As a general rule of thumb the levels usually require logical solution rather than a skill challenge (This is not the case in the bonus stage!) Red herrings are very rare. eg. If a cannon or platform exists it is usually part of the solution. If you're stuck tweet @manowargame for a hint.
Release Notes:
- Major 2019 update with new puzzles, improved design and streamlined gameplay - You can now attempt any level (except the final one) - Payment model is now ad supported free-to-play - Now supports all modern iPad and iPhone devices
Price: 0.0
Version: 2.2.0
Release Date: 2015-06-18T07:00:00Z
Content Advisory Rating: 4+
Screenshots
Description:
**WINNER Best Casual Entertainment Game - Dutch Game Awards ** **Every level CAN be won!** But sometimes the solution is not easy. Lines is an abstract 'zen' game experience where form is just as important as function. Place or remove dots to initiate a colourful race that fills a drawing. The colour that dominates the race wins. Lines is the perfect game to play while commuting or in other short moments of downtime. Play a single session in a matter of seconds or find yourself making a winning streak of 20 games in a row! Lines – Physics Drawing Puzzle key features include: - 6 different modes: Point, Erase, Cut, Draw, Portal and Mix- Daily Challenges - 26 achievements to unlock -500 smart levels - Use your brain and logic to find the solutions - Bronze, Silver and Gold medals for each level. - Infinite fun! Point Mode Tap on a line to place a dot. Be smart and choose and strategic and logic position for the dots. Sometimes you need to place one dot, other times two dots. Eraser Mode Tap on an opponent´s dot to erase it. Draw Mode Draw a line with your fingers to connect lines to your advantage. Use your brain! Cut Mode Cut a line to stop the flow of your opponent´s color. Portal mode Tap the line across 2 places to create a portal. Your line will be teleported from one place to the other. But beware: your opponents can also make use of the portal you have created, so choose its location wisely!
Release Notes:
Fixed problems with the remove ads IAP