RPG "Vay" reviewed in depth via @toucharcade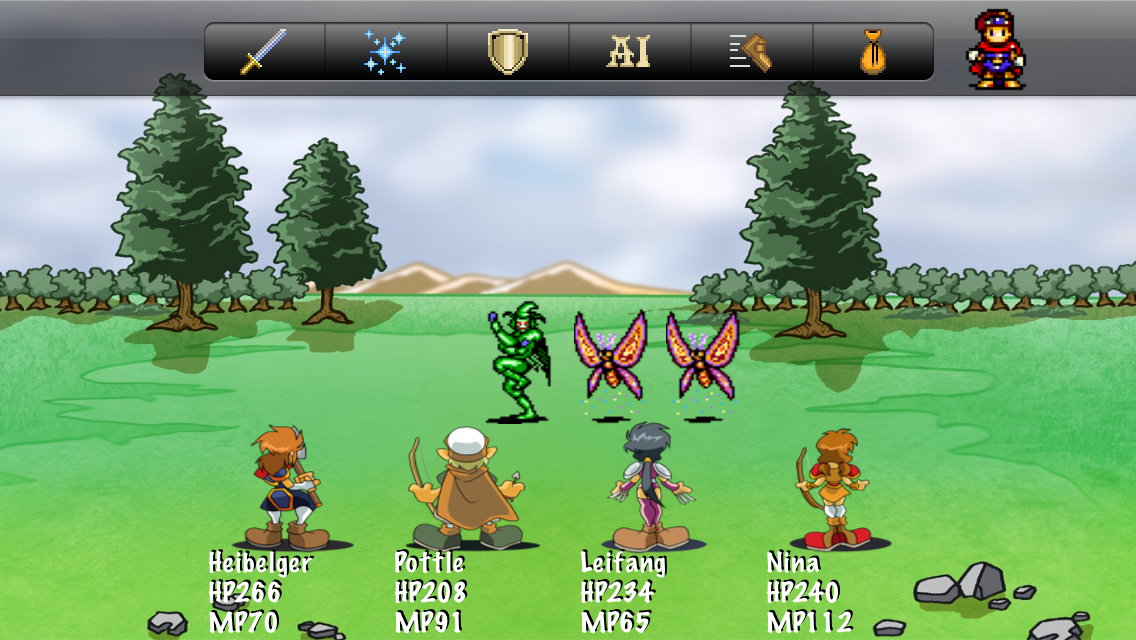 RPG "Vay" reviewed in depth via @toucharcade
Results:
Price: 0.99
Version: 1.5.0
Release Date: 2019-02-13T08:00:00Z
Content Advisory Rating: 9+
Screenshots
Description:
The 1994 cult classic RPG returns with updated widescreen graphics and touchscreen controls! When your peaceful kingdom is attacked on your wedding day and your wife-to-be is kidnapped, it falls to you to stop the terrible machines of war that threaten to lay waste to the world. FEATURES: - User selectable difficulty makes this title great for both beginners and RPG veterans - Compelling and engrossing story - Nearly ten minutes of animated cutscenes - Auto-save feature allows you to play in small increments - Over 100 enemies and a dozen challenging bosses - Over 90 expansive areas to explore
Release Notes:
Fixes issues with video playback and text rendering in iOS 14.
Price: 6.99
Version: 2.1.5
Release Date: 2012-09-20T07:00:00Z
Content Advisory Rating: 12+
Screenshots
Description:
Long ago, a great Dragonmaster named Dyne, with the aid of his faithful companions, defended the goddess Althena from a terrible evil. Time has passed, and those great adventurers have become the stuff of legend, but the world of Lunar is now threatened by a shadowy figure known as the Magic Emperor. In a humble village, far removed from the turmoil, lives a young man named Alex. Idolizing the legendary Dyne, Alex dreams of one day becoming a renowned Dragonmaster and matching the achievements of his lifelong hero. Encouraged by his childhood friend Ramus, Alex sets out with his companion Nall and his adopted sister Luna on a seemingly trivial quest, unaware that it would prove to be the first step in an epic adventure whose outcome will determine the fate of the entire world. Following the critically-acclaimed iOS port of the Japanese roleplaying game Vay, SoMoGa has returned to bring you Lunar: Silver Star Story, now with numerous enhancements for iOS! A traditional, turn-based Japanese RPG, this port offers: - Nearly a full hour of animated cut scenes - Remastered soundtrack with high quality music and voice tracks - A completely updated interface designed specifically for iOS devices, including an onscreen joypad - GameCenter integration - NEW! Retina artwork and widescreen gameplay - NEW! GameController support - And much more!
Release Notes:
This app has been updated by Apple to display the Apple Watch app icon. Fix for a possible crash in the Cave of Trials on 64-bit devices and added an option to go back to the main menu using 3D Touch. If you're encountering any crashes or other problems, as always please contact us at support@somoga.com. Thank you!